First Time Food Show Fun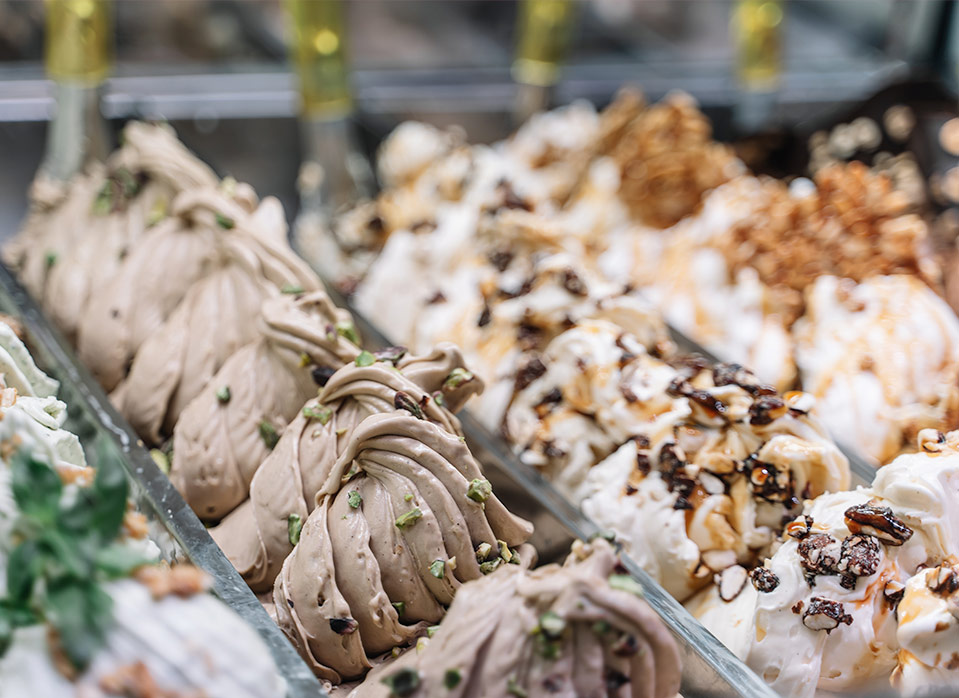 Imagine the impact of more than 2,670 exhibitors, 47,000 specialty food and beverage professionals and an exhibit hall spanning the equivalent of six football fields. That was the scene during Villa Dolce's first appearance at the 2016 Summer Fancy Food Show held late June in New York's Javits Center.
With Italy as the largest international exhibitor, Villa Dolce felt right at home showcasing their authentic Italian gelato. Understanding how visual appeal influences the way we experience food, Villa Dolce decorated their 12 flavor Seville case with their signature artistic flair, transforming it into a true show stopper.  Countless attendees were inspired to stop and take a photo of the case and sample the deliciously authentic gelato.
Sharing a booth with California Milk Advisory Board, Villa Dolce also promoted their use of all natural ingredients, including certified Real California milk, Belgium chocolate, Argentine dulce de leche, fresh fruits and many imported Italian ingredients.
One of the best parts of the show is the opportunity to reconnect with distributor and retail partners. Villa Dolce was able to catch up with The Chefs' Warehouse, Dole & Bailey, BK Specialty Foods and Creative Desserts.  These specialty food distributors have found Villa Dolce's 3.6oz single serve cups (available in Raspberry and Mango Sorbet and Vanilla Bean, Salted Caramel and Chocolate Gelato), to be a strong addition to their lineups as the cups offer a profitable, portion controlled, on-the-go snack.  The single serve cups come with a spoon inside the cap and are perfect for specialty delis and grocery stores, hotel gift shops, room service menus, poolside cafes and catered events.    
The Villa Dolce team finished off their trip with a visit to Eataly, the 50,000 square foot Italian food market.  Complete with restaurants, an espresso bar, wine store, cheese store, cooking school, kitchenware department and gelateria, Eataly is truly a mecca for Italian food lovers.  After dining on Cacio e Pepe pasta and Napoli-style pizza at La Pizza & La Pasta and finishing the meal with house made
stracciatella gelato, the team left New York inspired and ready to head back to the west coast.
If you are interested in learning more about our single serve gelato cups or if you are a
gelato wholesale distributor looking for gelato supplies like gelato cups, please give us a call!