Customer Spotlight: Eis Cafe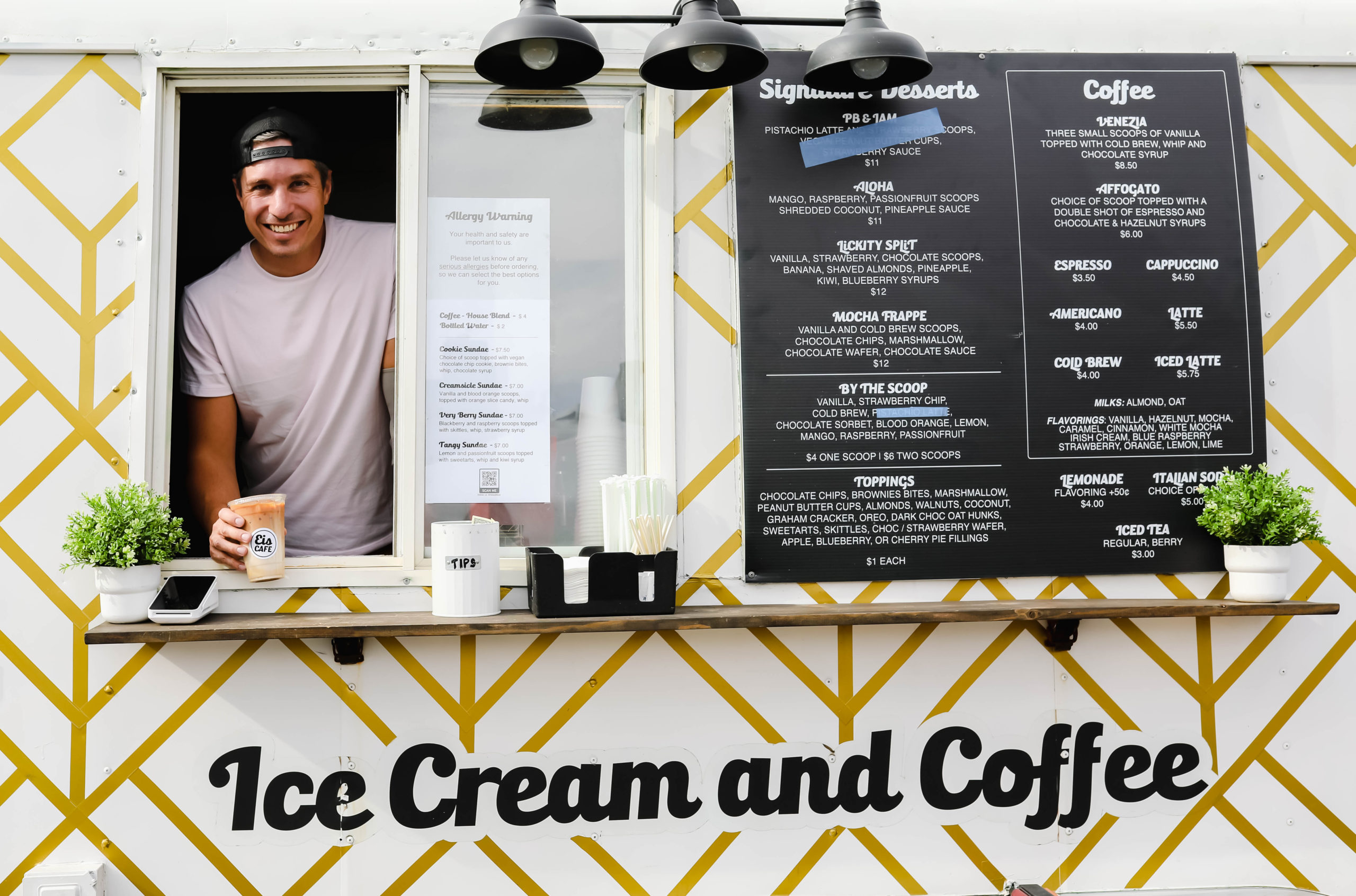 Serving spectacular confectionary creations with an eco-focus!
When Merlin Ward was growing up in Germany, he often enjoyed visiting ice cream parlors. As a young man, he remembered the giant, ornate creations that looked far too beautiful to consume. Fast forward to Spring of 2021 and Eis Café is born. During the global pandemic of Covid, Merlin boldly realized his concept/vision in the form of a food truck. Images of what inspired him in his younger days are the foundation of his mission statement, "We want to inspire a sense of discovery through flavors and European cafe culture."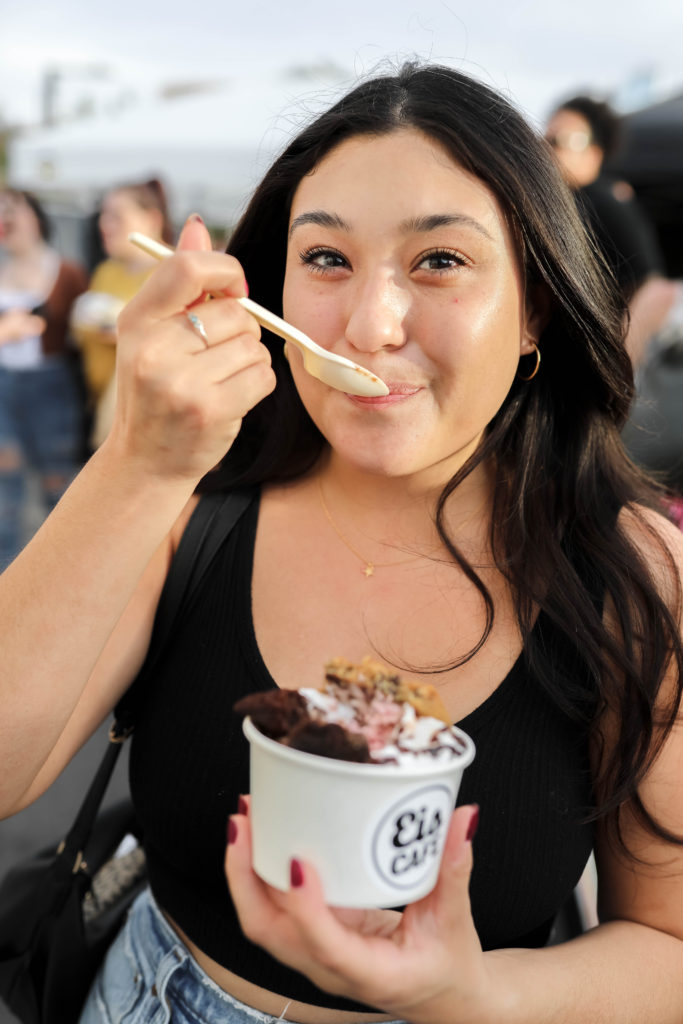 But Merlin's dream almost never came true. Upon initially searching the Valley for Animal-free offerings, he was at a loss. "Many producers didn't seem to share our vision. Then we stumbled upon Villa Dolce, and we immediately fell in love with the products." Because Eis Cafe offers both animal-free and traditional custards, it was extremely important to hold both variations to the same standard of taste and texture. "There is no unpleasant aftertaste, and it was right in line with our traditional custards. I knew immediately that this was going to be an animal-free product we could stand behind." Thus, the partnership was born. "Villa Dolce has never let us down in quality or consistency. We look forward to serving any new creations that Villa Dolce has in development."
Customers often say, "this is better than Starbucks" or "this is the best ice cream I have ever had." Merlin's favorite moments are when he hands out a giant dessert and the person's face lights up! The connection is complete, and both Merlin and his guests are fulfilling the goal to bring similar experiences from his childhood to Arizona! "Those moments never get old," says Merlin.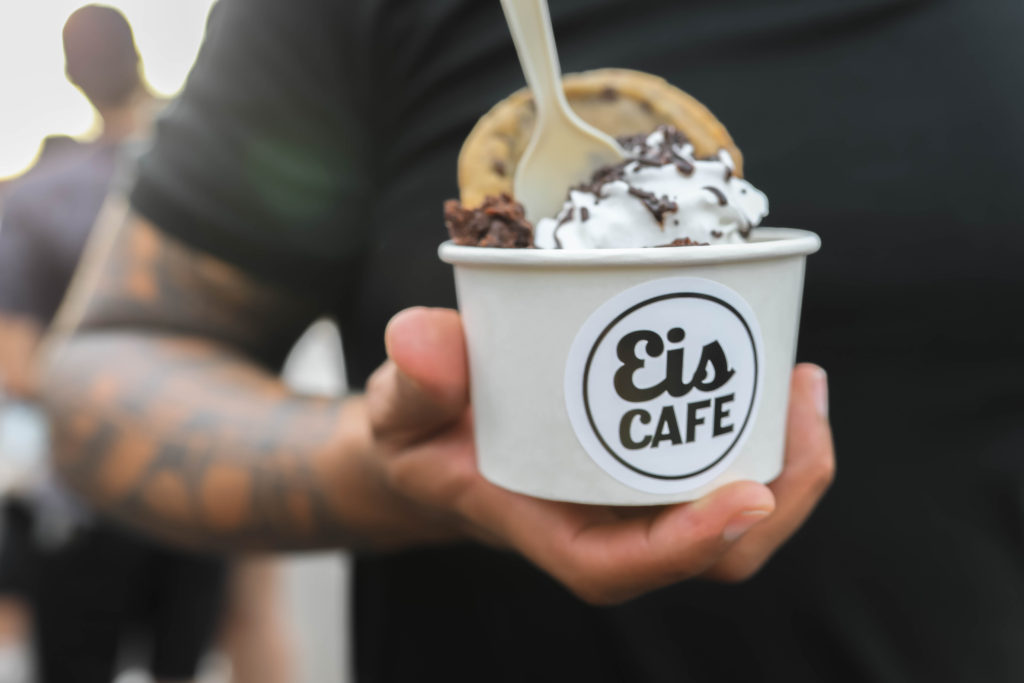 Merlin's "family run" business has had three generations working on the truck together at once. From operations to the events they attend, family is truly the core of his business. Eis Café uses the power of sweetness and connection in its signature desserts that are inspired by Merlin's childhood. The Aloha, for example, is a fruit-forward tropical dish with raspberry, mango, and passionfruit sorbet topped with shredded coconut, pineapple sauce, whipped coconut cream and rainbow sprinkles. Shared by couples, young families, and friends all around the valley of the sun, this featured offering is sure to please!

The earth loses 700 square yds of land for farmed animals and their food every minute. Does this play a role in your menu offerings?
From the very start, Eis Cafe analyzed how they could minimize their ecological footprint. They have considered everything from biodegradable and compostable packaging to sourcing local and increasing the percentage of their menu offerings in the vegan category. With the help of feedback from the vegan community, they have discovered foodservice alternatives that stray from mass production animal products to high-quality, artisan confections and creams. In this "united front" of revolutionaries and pioneers, it is possible to see a future that is more sustainable and methods that can continue to create shared experiences and lasting memories for the foreseeable future. "We hope to push our menu to 80% vegan by the end of 2022 and eventually become 100% vegan." Eis is also launching "Eis Cafe-light," a truck with aspirations to be completely animal-free later this year.