The Secret to Making Your Dessert Menu Stand Out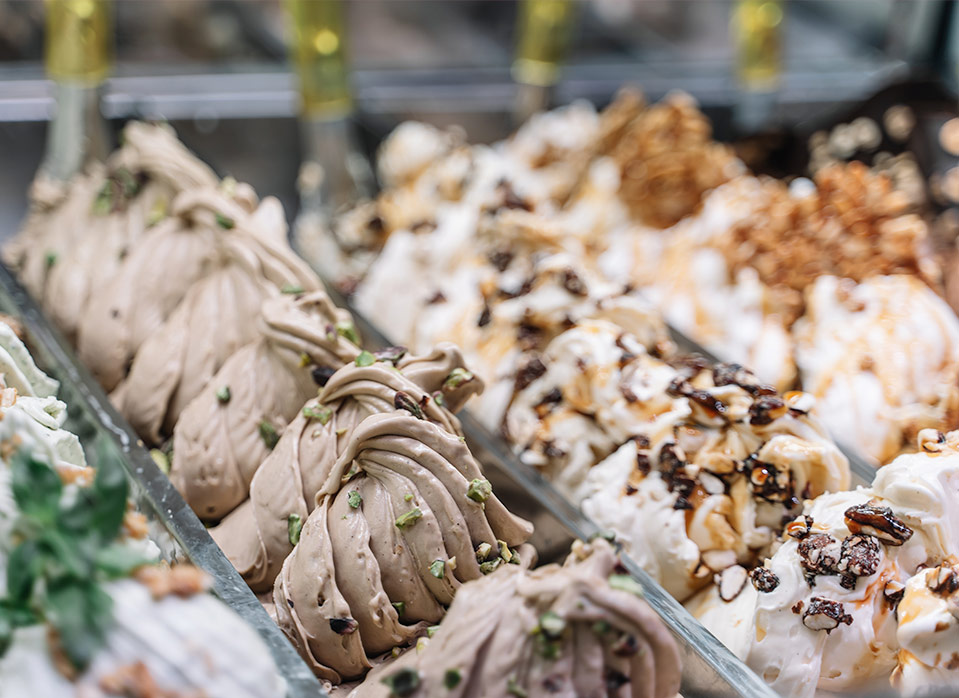 When people visit your restaurant, you want to give them a reason to come back. While the main course is important, you can't ignore dessert. Many dessert menus at various restaurants begin to look similar, causing customers to glaze over them and just skip dessert altogether. Cheesecake, chocolate cake, and a dish of ice cream are staples of many typical dessert menus.
How do you make your dessert menu stand out from the rest and make people want to order?
Add something different…something so tasty and delicious that there's no way they would ever want to skip out.
Add gelato!
Why gelato instead of ice cream?
If you already have ice cream on your dessert menu, you may be wondering why you need to make the switch. While some people think that gelato is just the Italian way of saying ice cream, there are actually several differences:
· Gelato is creamier and denser than regular ice cream.
· Gelato is often lower in calories, fat & sugar.
· Gelato has a silkier and smoother taste than ice cream.
· Gelato is often served at a temperature that is a tad warmer, leading to its silky taste.
· Gelato is more flavorful because of the way it is made.
For people who are lactose intolerant and cannot eat regular ice cream, gelato is an option. Dairy free gelato is often referred to as sorbet (sorbetto) and is often fruit based. It can be made in a variety of flavors so that those who are lactose intolerant don't have to miss out on dessert.
If you are looking to make your dessert menu stand out by Selling gelato at your Restaurant, Villa Dolce Gelato is your Gelato Wholesale. We can provide a variety of flavors as well as the equipment needed to store your gelato. We also sell the cups and spoons to go along with our product. Give your customers a dessert menu they can't ignore by adding gelato from Villa Dolce Gelato.
Contact Us!
For information on our variety of gelato flavors and accessories for your business, call us at 336-856-2919. You can also fill out an information form by going online. We'd love to work with you!