Sorbet at Villa Dolce Gelato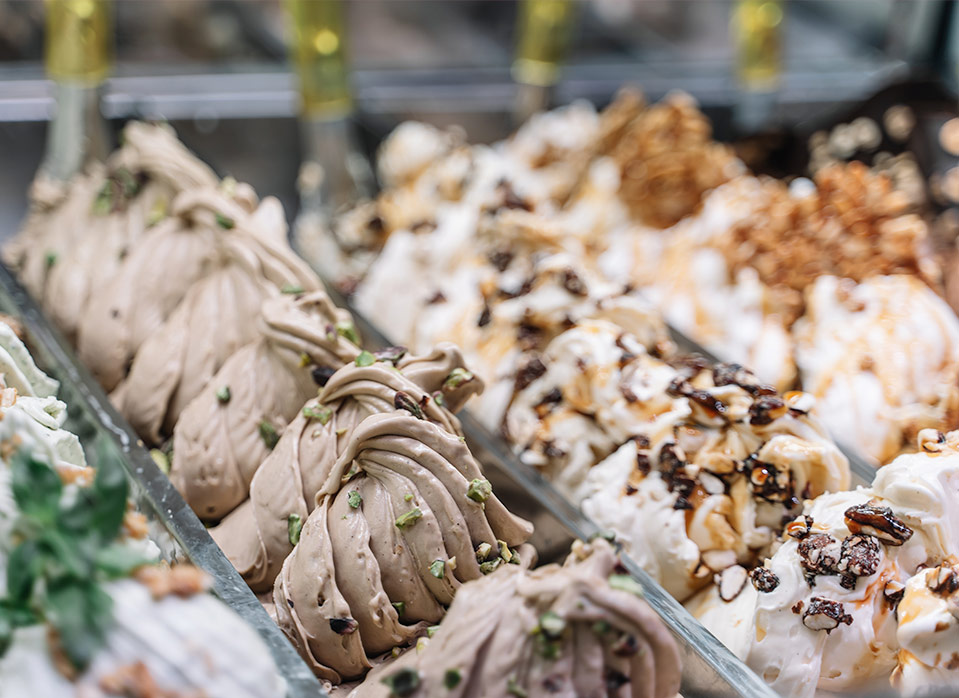 When you're looking for a sweet, cool treat to add to your menu, what do you choose? If you said ice cream then you're missing out on the sweetest treat of all…sorbet!
What is Sorbet?
In case you're not familiar with sorbet, it is basically a mixture of fruit and water. It can also go by the name sorbetto, so don't get confused if you see both names!
Why Choose Sorbet?
While there are different processes to make sorbetto, we believe the way we do it at Villa Dolce Gelato is the best. We craft our sorbetto from fresh fruit juice and pulp and water. You won't find canned fruit juices and fruit in our sorbetto, only fresh and natural ingredients! Flavors like mango, strawberry, lemon and raspberry will explode in your mouth! As a sorbeto supplier, we also offer seasonal flavors and can even craft customized flavors for your business. The sky's the limit!
If that's not enough reason to try sorbetto from Villa Dolce Gelato, here are a few more:
Great alternative for people who need a dairy-free dessert or for those who are lactose intolerant

Lower in calories and fat than regular ice cream

More refreshing than regular ice cream
If you're looking for a Sorbetto Wholesaler, look no further than Villa Dolce Gelato. Once you've tasted our sorbetto, you'll wonder what took you so long to discover this delectable dessert! Your customers will thank you for introducing them to this sweet treat and will come back for more!
When you want to expand your dessert menu, impress your guests with Sorbetto from Villa Dolce Gelato. Our products stand out from the competition. As a sorbet wholesaler we not only provide you with the product, but also all of the accessories that go along with it. From cups and spoons to display cases and pans, we have it all!
Contact Us!
For information on our variety of sorbet flavors and accessories for your business, call us at 336-856-2919. You can also fill out an information form by going online. We'd love to work with you!