Must-Have Tips for Selling Gelato – DO NOT Sell Gelato Until You Read This!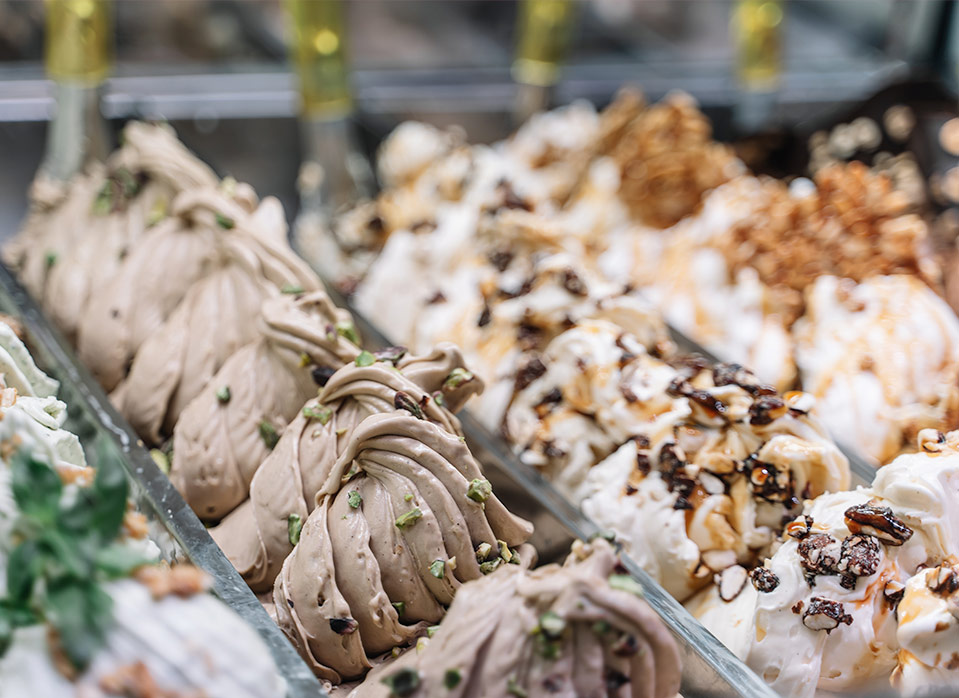 Must-Have Tips for Selling Gelato
You've decided that you want to sell gelato at your business.
Great!
But what comes next? Do you really know how to sell gelato? It's much more than just making a sign and getting the product. You need to have some background knowledge so that you can really market it to your audience well.
If you want to know how to
sell gelato at your business,
consider these must-have tips:
Understand That Gelato is Not Ice Cream!
Many people think that gelato is just the Italian word for ice cream so the two are one and the same. Not true at all! Gelato and ice cream are made differently which is one of the reasons why it tastes so different.
Ice cream is made out of milk, cream, sugar, and mainly egg yolks. It's churned at a pretty high speed to bring in air and increase its volume. Ice cream is also served at a fairly cold temperature so that when it's scooped, it's firm.
Gelato is made from a higher proportion of milk and a lower amount of cream and eggs. It's also churned much slower, leaving it denser than ice cream. Gelato is served at a slightly warmer temperature than ice cream. That's why it tastes so soft and smooth!
Gelato is Not Served with a Scoop
One of the big things to know about how to sell gelato at your business is that traditional gelato is served with a spatula, not a spoon. Since gelato is not hard like ice cream, there's no reason to use a scoop. A spatula allows for better serving in a dish or cone.
Gelato is Healthier Than Ice Cream
These days people are looking for low-calorie treats. If you want to know how to sell gelato, one good way to market it is as a lower calorie alternative to ice cream. Gelato typically has fewer calories, less sugar, and a lower fat content than ice cream.
Are You Ready so Sell Gelato?
If you're ready to sell gelato at your business, call Villa Dolce Gelato. Besides offering a large variety of flavors, the team at Villa Dolce Gelato can also advise you about the best equipment to showcase your dessert, as well as serving cups and utensils. Call Villa Dolce Gelato today at 1 (866) 228 9415 or go online to get started. We look forward to working with you!