Fun Facts About Sorbetto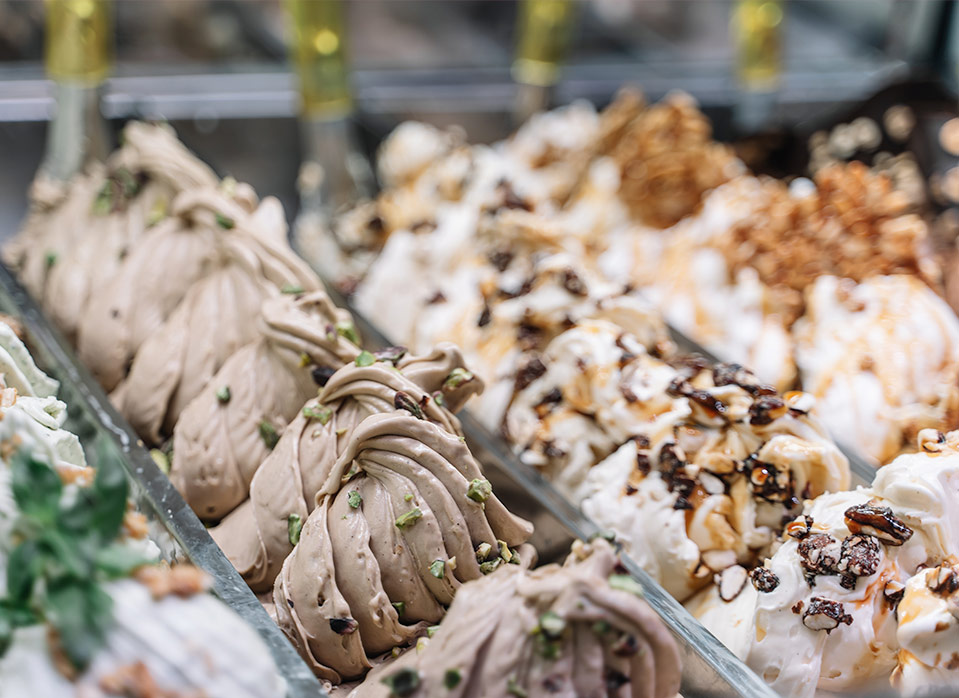 When people talk about sorbet or sorbetto, they may think of it as just a dessert with a fruity flavor that tastes good and is refreshing. But, there are some fun facts about sorbetto that you may have never known.
Let's take a look…
Sorbet likely originated from a cold dessert made from snow during the time of Ancient Rome or possibly from a similar dessert in Asia.
Sorbet is low-fat and dairy-free, a great dessert choice for people who are lactose intolerant or have other dairy allergies.
Sorbet is made from fruit, sugar, and water.
While it can be a stand-alone dessert, sorbet is often served in between meals as a palate cleanser. It can be served before, during, or after the main course.
Sorbet is not the same as sherbet. Sherbert may contain dairy ingredients, which is not the case with sorbet. This is a very important difference to be aware of if you have a dairy allergy.
Sorbet and sorbetto are one and the same. Sorbetto is the Italian name for the popular dessert.
If you're thinking of adding sorbetto to your dessert menu or to your dessert shop, you need to be sure to have the correct sorbet display & dipping cases. You want to make sure you are showing off your product in the best light. At Villa Dolce Gelato, we can educate you as to the best cases for that as well as the best sorbetto & gelato display freezer case.
When you partner with Villa Dolce Gelato, you'll also receive the highest quality sorbetto in mouth-watering flavors. From lemon to blackberry cabernet, our flavors are so fresh your customers will ask for second and thirds!
Are you ready to take your dessert menu to the next level?
If you're ready to offer top-quality sorbetto and gelato, contact us today. We will let you know the best sorbet display & dipping cases as well as the best sorbetto & gelato display freezer case to suit your needs. Call Villa Dolce Gelato today at 1 (866) 228 9415 or go online to get started. We look forward to working with you!