It's All about the Gelato! We offer Wholesale Gelato & Gelato Display Cases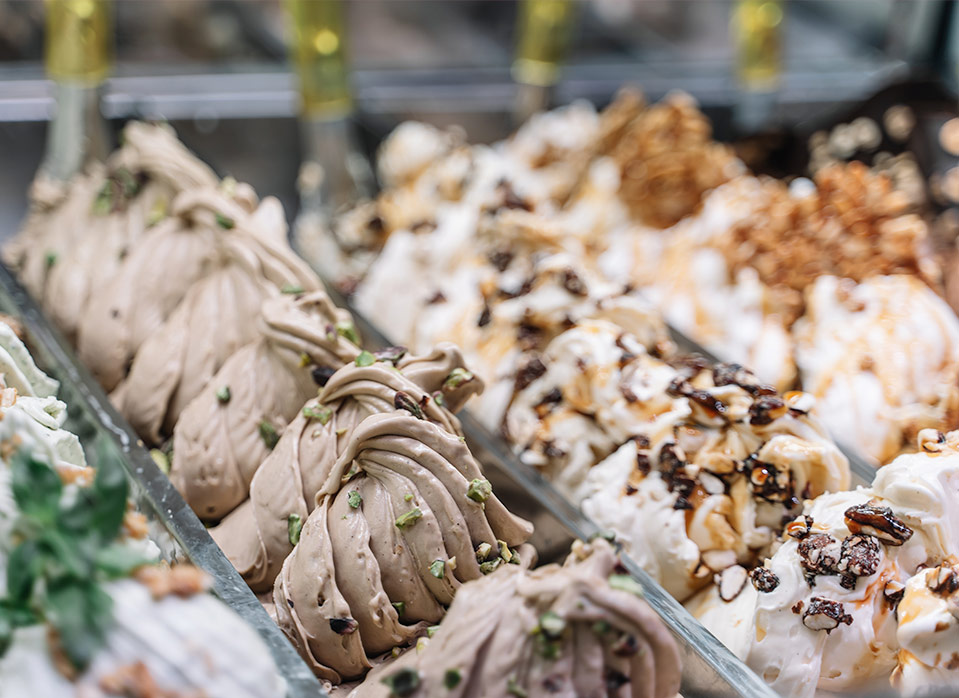 It's All about the Gelato!
Take a look at your dessert menu. Ice cream is probably included on it, but what about gelato?
If it's not, then it should be!
Gelato is a wonderful addition to your dessert menu because it is lower in fat and calories than ice cream and also has a smoother taste, both things that customers enjoy!
When it comes to finding the best tasting gelato and the most eye-catching gelato display cases and gelato dipping cases, look no further than Villa Dolce Gelato. We offer mouth-water flavors such as coffee chocolate chip, butter pecan, and banana dulce de leche, just to name a few.
Once your customers see what you have to offer and taste how good our gelato is, they'll be hooked!
Contact Us!
If you're looking to add gelato, gelato display cases, or gelato dipping cases to your business, call us at toll free at 1 (866) 228 9415.You can also fill out an information form by going online. We also carry gelato cups and spoons to serve the gelato. Find out why so many people love Villa Dolce Gelato! We can't wait to work with you!