How Sorbetto is different than Sherbet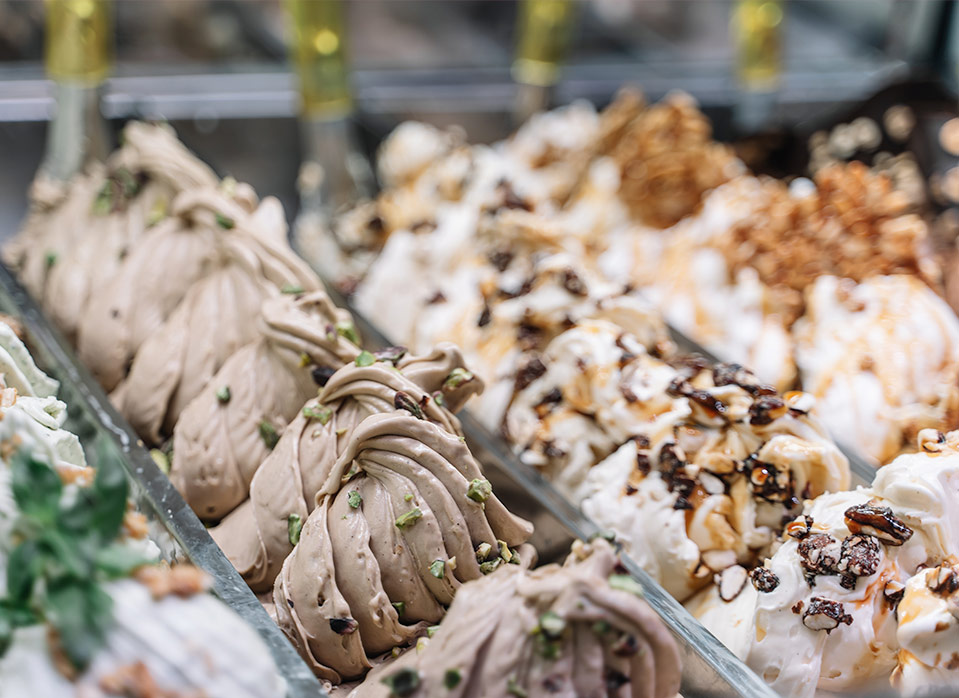 When your customers look at your dessert menu, they may see that you already offer sherbet. While you may think that's the same as sorbetto, it's not. Sorbetto is in a category of its own. That's why your dessert menu is not complete unless it includes sorbetto .
Sorbetto vs. Sherbet
Sherbet may taste creamier than sorbetto because it contains a little cream or milk to get that richer, silkier, taste. But, for people who cannot tolerate dairy, having sherbet on the menu is not a bonus. That means many of them have to skip dessert because sherbet and so many other desserts include some type of dairy.
Offering sorbetto is a much better option because it contains no dairy whatsoever. If you offer sorbetto, you'll make these customers happy because they can now finally enjoy a sweet treat! Sorbetto is a frozen dessert that is made from an icy base, fruit, and sugar. Sorbetto is not only dairy-free, but also gluten-free. So you are actually pleasing two groups of customers at the same time.
When you are searching Sorbetto Distributors and are looking for a wholesale sorbetto supplier, you can count on Villa Dolce Gelato to give you the best quality product. We use only fresh fruit juice and pulp and water. You won't find any canned juices here.
Besides being part of the dessert menu, sorbetto is also used as a palate cleanser between courses because it is refreshing and cold. It is a light treat that also contains hardly any fat. This is also another option to consider when thinking about whether to add sorbetto to your menu.
Contact Us!
Whether you're looking for sorbetto distributors or a Wholesale Sorbetto Supplier, look no further than Villa Dolce Gelato. We not only have a wide variety of flavors, but can also provide all of the equipment to serve and store your frozen desserts. You'll soon discover what makes us the premier wholesale sorbetto supplier. For information call us toll free at 1 (866) 228 9415. You can also fill out an information form by going online. We can't wait to work with you!